Drive Toward a Cure Invites You to Join
The Alisal Ranch Getaway
Santa Barbara Wine Country ~ Santa Ynez Valley ~ Solvang, CA
May 15-17, 2023
An all-inclusive getaway of Cars and Camaraderie™ for Classics and Exotics
Join Drive Toward a Cure for an unforgettable 3 day / 2 night event at the premier dude ranch-inspired hideaway, The Alisal Guest Ranch & Resort.

The Alisal Guest Ranch & Resort is situated just 30 minutes from Santa Barbara, but a world away. You'll be spoiled by a combination of open-air, beautiful nature, and of course, good friends. From horseback and hayrides to scenic drives and wine tasting, the trip will overflow with friendships and the getaway we've all been craving.
Limited to only 20 cars, we're looking forward to the pleasure and bonds that driving together provide. Doesn't a wonderful quick getaway with like-minded car and driving enthusiasts sound perfect? Well, have we got a Getaway for you!
The Alisal Ranch Getaway is designed for two people – be they a couple or good pals – to enjoy exceptional culinary experiences and accommodation at the one-of-a-kind "dude ranch". Breakfasts and dinners will be hosted at the Alisal, and we'll venture out for lunch and wine tasting at a fabulous nearby vineyard during our full day together, all sandwiched between driving adventures on some of Southern California's most exhilarating roads!
Our first "Getaway" will continue the Drive Toward a Cure formula of blending cars and camaraderie for a great cause.
Keep scrolling for the itinerary, pricing, and registration!
Why A Drive Toward a Cure "Adventure"?
Check out these videos from The/Drive and Motorz / ERN Live with Alan Taylor made following the 2018 "California Adventure" which also visited The Alisal.
Final routing and scheduling is subject to minor variation.
Convoy from Malibu
Join the drive or make your own way!
We will initially meet at the Malibu Bluffs Park, on the coast just northwest of Los Angeles, to mark the start of our driving adventure together.
We will convoy along some of the most famous Los Angeles-area canyon roads on our way to our lunch destination.
Following lunch, we've got a great route planned to take us as a group to The Alisal Guest Ranch & Resort for a more official welcome! We are happy to accommodate those who may prefer to join at The Alisal.
Two Nights at The Alisal Guest Ranch & Resort
This gem of a dude ranch is our home base for this exclusive trip.
All roads on this event lead to a destination that attracts those who seek adventure, charm, and the ultimate in relaxation. Tucked away in the Santa Barbara wine country, we will spend two nights at a resort frequented by Hollywood elite: The Alisal Guest Ranch & Resort.
After taking your time to check in, unwind, and freshen up, we will gather for a reception and a private dinner.
Please let us know if you might like to book spa treatments or learn about other activities that could be added for you.
Day Two will be a day of great drives between our three meals, organized as convoys. This will allow us to explore the Santa Ynez Valley in an exhilerating way.
Winery Lunch Destination
A driving adventure to a wine tasting & lunch
Our convoy-style driving adventure takes us through the Santa Ynez Valley and Santa Barbara wine country to a local winery where we will enjoy guided wine tasting and lunch. After an opportunity to take in the full winery experience, we'll be back on the road for more Cars and Camaraderie together!
Dinner Overlooking The Lake
Tuesday evening will feature a spectatcular final dinner together.
A highlight of our last visit to The Alisal was dinner on the Lakeside Deck for a delictible dinner as the sun sets over the hills. And yes, we'll be doing that again!
Breakfast, Cowboy-Style
By horseback or haywagon, this breakfast is special!
Our stay wouldn't be complete without taking part in an Alisal tradition: a hearty outdoor breakfast buffet, reached by horseback for those who are feeling adventurous, or by haywagon for those who prefer… or prefer to get an extra few minutes of sleep! Befitting this adventure, the morning is typically punctuated by cowboy tales shared at the tables beneath the trees. It's a rustic and wonderful treat you won't soon forget.
Breakfast, Return Route, and Lunch Stop
A final convoy headed back toward Los Angeles.
The day begins with another famous Alisal breakfast so that the morning is super-relaxed, leaving plenty of time to check out before we hit the road for a final spirited drive along the gloriously twisty local roads on our way to Santa Barbara and a light lunch that concludes our Alisal Ranch Getaway!  We encourage joining an optional convoy back toward Los Angeles, or in whatever direction you're headed to stretch the memories right to the bitter end, because that's what Cars and Camaraderie is all about!
Join us for this all-inclusive** Getaway behind the wheel on some of Southern California's finest roads, making new friends and reconnecting with old friends, and enjoying all-inclusive service including a top-rated hotel, all meals, and all of the logistical details handled.
ALL-INCLUSIVE price per entry:
May 15-17: US$4,995
The event registration fee includes the following:
Entry for one vehicle in all driving components of the event.
One hotel room for two people at the Alisal Guest Ranch & Resort for two nights.
Breakfast, lunch and dinner for two people for the duration, starting with lunch on Day One and concluding after lunch on Day Three**.
Entry into any/all private properties included on the event itinerary.
All tips and gratuities are included. Please note that The Alisal promotes a "no tipping" environment for its guests.
Charitable contribution benefiting Parkinson's Disease research, patient care, and awareness and education, via the Parkinson's Foundation, The Michael J. Fox Foundation, and internal Drive Toward a Cure programs.
Tax receipt*** issued by Drive Toward a Cure following the event.
Full event logistics and organization.
Event liability insurance.
Raffle and Auction Prize Donors
Drive Toward a Cure for Parkinson's Disease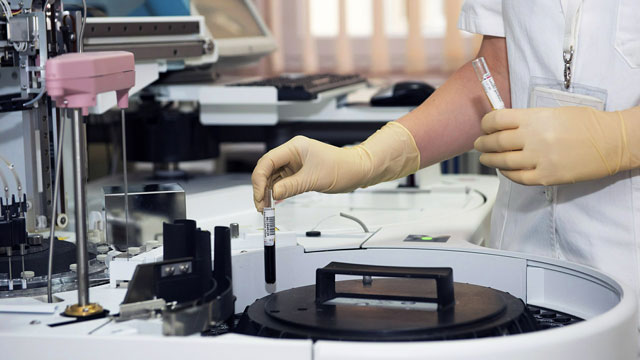 Drive Toward a Cure for Parkinson's Disease
The Drive Toward a Cure program has been carefully designed to provide a premium experience while raising much-needed funds to continue the search for a cure for Parkinson's Disease, while also supporting patients and their caregivers through our own Special Assistance Fund and Access to Care programs. We also support beneficiaries including The Parkinson's Foundation and The Michael J. Fox Foundation.
Minor event scheduling and details are subject to change without notice.
* Subject to change.
** Ordered alcoholic drinks and special requests may not be included. Please consult with the event team on-site.
*** Your charitable donation deduction for federal income tax purposes is defined as the excess of the amount of money contributed minus the value of certain goods or services provided by the charity as required by the IRS. Certain other costs associated with your registration and/or overall event costs do not need to be counted toward the value of goods or services provided to the registrant. A good faith estimate of the value of goods and services to be provided is $1,950, leaving a tax deductible contribution of $1,545. If you choose to cover the payment processing fee, that amount is added to your tax deductible amount. Your ability to take a tax deduction depends on your tax situation. Please consult an accountant.