One-of-a-Kind, Hand-Painted
Bullitt 50 Chronograph
Hunziker BRM Art Watch Valued at US $35,000!
1,011 Tickets Sold in 13 countries and 39 US states
$25,275.00 Raised!
$25 per ticket benefiting the Michael J. Fox Foundation for Parkinson's Research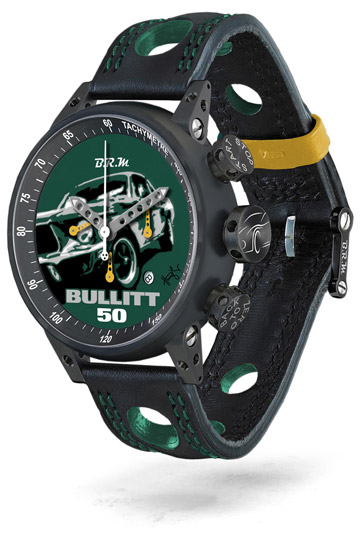 We're pleased to share the news that a winner was announced by Sean Kiernan at the 2019 Grand National Roadster Show on Sunday, January 27, 2019.
Congratulations to the winner: Dave Stone, Idaho, USA!
Net proceeds benefit the Michael J. Fox Foundation for Parkinson's Research in honor of Robert E. Kiernan, Jr. and family, custodians of 'Bullitt'.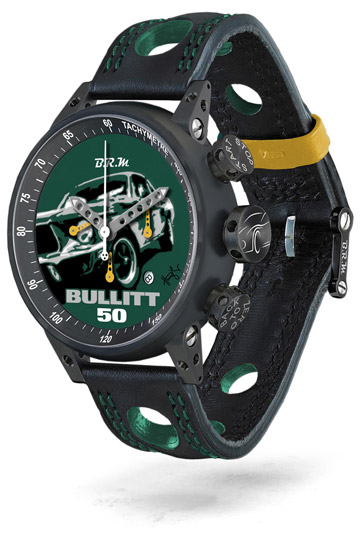 Claim your chance to win a one-of-a-kind piece of automotive and Hollywood movie history!
With the support of Ford Motor Company, Warner Bros. Studios and Chad McQueen and the McQueen estate – Drive Toward a Cure will be raffling off the Bullitt 50 Chronograph through the end of January, with all proceeds to benefit the Michael J. Fox Foundation in memory of Robert E. Kiernan Jr., the owner of the famed Bullitt Mustang since 1974 and who was increasingly challenged by Parkinson's Disease.
Not only will this signature timepiece capture the 50th anniversary of the film, but the body will contain an actual piece of the existing car – a 1 gram paint fragment from the genuine 'Bullitt' Mustang inside!
NEW! Scroll down or click here to see a video of Sean Kiernan removing the paint fragment for the "Bullitt 50" Chronograph!
Genuine 1968 Bullitt Mustang Paint Chip Removed to Support Parkinson's
Watch as the owner of the genuine 1968 BULLITT Mustang, Sean Kiernan, removes a paint sample from the movie hero and explains why he's doing it!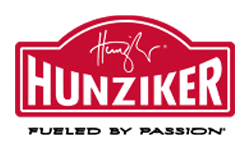 World-renowned professional automotive fine artist Nicolas Hunziker comes by his work honestly: He derives his eye for detail from his great-grandfather and grandfather who were both classically trained painters. He incorporates many elements of Art Deco advertising posters into his paintings and he calls his style "Period Correct."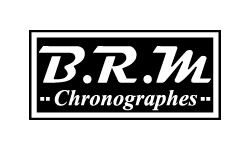 Bernard Richards combined his passion for motorsports and engineering expertise to build the ultimate wristwatches for racing enthusiasts and collectors. Renowned for bespoke timepieces with record-setting precision, BRM is driven by a commitment to artisans and true artistry.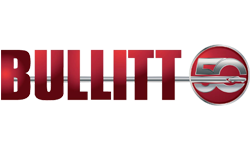 After filming Steve McQueen's thriller, 'Bullitt', the hero car was seen around Warner Bros. Studios for a short time before heading east. It was last sold in New Jersey in 1974, and it wasn't long before the 1968 'Bullitt' GT 390 Mustang fell off the radar and became a thing of legend, the subject of much speculation… until recently, in time for the film's 50th Anniversary!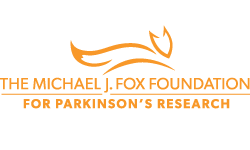 Michael J. Fox Foundation is dedicated to finding a cure for Parkinson's Disease through an aggressively funded research agenda and to ensuring the development of improved therapies for those living with Parkinson's today. We believe without fail that our goal is within reach – but we can't get there without your support.
Nicolas Hunziker: World-Renowned Automotive Artist
The work of automotive artist Nicolas Hunziker is instantly recognizable thanks to his unique blend of limited color palettes, strong, irregular lines, and bold use of lettering and fonts. The cross-section of his subjects across racing history stems from a long family history in motorsport running back to Prince Bira of Thailand, one of Formula 1's original playboys and Hunziker's great-uncle.
Nicolas Hunziker is in high-demand, spending most of his time on commissioned works of all types. Drive Toward a Cure is grateful that he has chosen to give time to this particularly worthy cause.
Watch Nicolas Hunziker paint the box for the "Bullitt 50" Hunziker BRM Chronograph:
View a larger version here.
BRM Chronographes: Racing Spirit in its Purest State
Bernard Richards loves the artisanal aspect of his production. His chronographs "smell" like motor oil. His clients appreciate this virile authenticity.
Everything in the shape of a BRM timepiece is reminiscent of racing cars: the leather straps; cases that echo wheel rims, nuts and bolts; dials that reflect dashboards, wheels, and race car numbers; hands that feature an open design like the spokes of steering wheels of yesteryear; and even the chronograph push-buttons that resemble miniature pistons.
In this manner, BRM – and French watchmaking – is finding its nobility of yesteryear.
The Specs
Model no. R1246BULLIT
Hand painted dial by Nicolas Hunziker
Limited edition: One of one
Automatic chronograph
46mm case made from a single block of Fortal HR (aluminum)
Crystal sapphire front and back
Screw down crown
Water resistant to 100 meters
Manufactured and assembled by hand in France
Full 5 year warranty
Bullitt: The Legend, Lost & Found
Two two Highland Green 1968 Mustang GT 390 fastbacks were purchased for use in the movie, Bullitt. The two were identically modified, except that one was fitted with a roll cage – this was the car that was used for most of the heavy stunts and was said to have eventually gone to the crusher. The other became a thing of legend.
After Steve McQueen made the last of several attempts to acquire "his" '68 Mustang in 1977, the remaining Bullitt faded into obscurity.
It wasn't until 2015 that Sean Kiernan began to reveal the truth about the famous movie Mustang, tucked away in a garage in Tennessee. In the years that have followed, there has been intense interest in the car, but the Mustang finally started to hit the road in 2018 in support of Ford's new Bullitt Mustang that just so happens to coincide with the 50th anniversary of the film that made this particular car so famous!
Bullitt: The Connection to Parkinson's Disease
After a successful career as an Insurance executive, my father retired in 2000, shortly after he was diagnosed with Parkinson's Disease at the age of 52. He turned his focus to his family and horse farm in Hendersonville, TN, while the symptoms of Parkinson's slowly progressed. Over the subsequent 14 years it became something that affected us all.
My Dad was such a strong-willed man that he never let it get him down; he continued every day on the farm like normal. He never believed in letting Parkinson's define him. He always remained extremely sharp and quick witted. Even when he wasn't able to turn wrenches with me on the car anymore, he would always pull up a chair and talk. The future of Bullitt came up frequently; how and when we were going to show her to the world.
Sadly, my father passed away on May 19, 2014. To honor him I revealed Bullitt to the world earlier this year, along with Ford, for the 50th anniversary of the movie. In addition to sharing Bullitt with the world, I want to continue what I believe my Dad would want – to bring awareness of Parkinson's Disease and drive toward a cure. Even though my Father dealt with it every day and didn't let it get to him, he wouldn't wish the ordeal upon anyone else, especially family, which meant the most to him.
1. Entry is open to any person who is allowed by law to participate in the state or country of their residence. Entries by persons who are not allowed by law to participate will be void. Entries that are purchased as a gift to a person who is not qualified to receive any prize will be reassigned back to the original purchaser. The odds of winning will depend upon the total number of entries sold. All valid entries received by January 27, 2019 at 3:00pm Pacific Time will be accepted into the raffle.
2. The price of each raffle entry is $25 US. No entry tickets will be sent to purchasers, however entries will be confirmed via email. There is no limit to the number of entries a individual may purchase.
3. No person under the age of 18 may purchase a raffle entry or receive any prize.
4. An entry purchaser does not have to be present at the drawing to be eligible to win any prize. Any entry purchaser may attend the drawing.
5. Entry purchases may be made in cash or by certified funds/personal check with a Drive Toward a Cure volunteer, or via credit card or PayPal online at www.drivetowardacure.org. All payments for entries must be made in US funds.
6. The winner will be notified in person, via email or by certified mail, and the winner's name will be announced on the Drive Toward a Cure website, www.drivetowardacure.org.
7. For the name of the winner, send a self-addressed, stamped envelope to Drive Toward a Cure, 2575 Roscomare Road, Los Angeles, CA 90077, after March 1, 2019.
8. If fewer than 800 raffle entries are sold, Drive Toward a Cure reserves the right in its absolute discretion to substitute one-half (50%) of the gross sales revenue from the entries sold as of the time of the entry deadline as the prize in lieu of the Grand Prize.
9. The "Bullitt 50" BRM Chronograph being offered as the Grand Prize will be delivered by courier, requiring proof of delivery in the form of signature by an adult. Drive Toward a Cure specifically disclaims any and all express or implied warranties, including warranties of merchantability and fitness for a particular purpose, regarding the Grand Prize.
10. The winner is responsible for all applicable local, state and federal taxes including all sales, use, luxury and income taxes.
11. All entry purchases must be submitted via the Drive Toward a Cure website, www.drivetowardacure.org, or in person with a Drive Toward a Cure volunteer.
12. The winner will be selected by a random drawing from all eligible entries to be conducted by an individual appointed by Drive Toward a Cure whose decision shall be final and binding in all respects.
13. This offer is void where prohibited by law.
14. Drive Toward a Cure board members and volunteers, persons living in the same households as board members and volunteers, immediate family members (spouses, children, siblings and parents) of board members and volunteers are not eligible to enter or to win any prize.
15. Acceptance of the Grand Prize or any other prize constitutes permission for Drive Toward a Cure to use the winner's name and likeness in any Drive Toward a Cure publicity worldwide in all media including the Internet without additional compensation unless prohibited by law.
16. By participating in the raffle, participants agree to be bound by these Official Rules.
17. This raffle is sponsored by Drive Toward a Cure, 2575 Roscomare Road, Los Angeles, CA 90077. Drive Toward a Cure is a registered 501(c)(3) charitable organization. The entire net proceeds of the raffle shall be directed to the Michael J. Fox Foundation for Parkinson's Research in the name of Robert E. Kiernan, Jr., and the Kiernan family, custodians of the original 'Bullitt' Mustang.
Drive Toward a Cure for Parkinson's Disease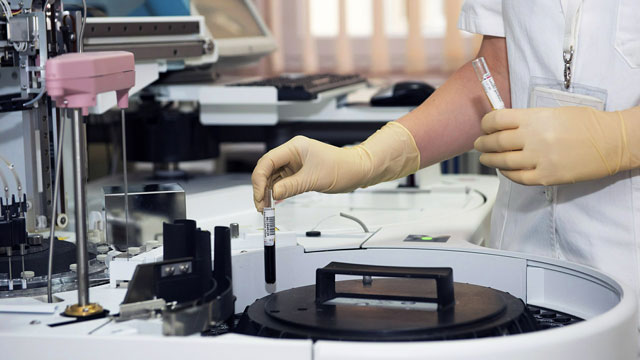 Drive Toward a Cure for Parkinson's Disease
The Drive Toward a Cure program has been carefully designed to provide a premium experience while raising much-needed funds to continue the search for a cure for Parkinson's Disease, while also supporting patient care. Learn more about our beneficiaries, The Parkinson's Institute and The Michael J. Fox Foundation.
The artist's conceptual rendering is shown. Variations may exist in the final Bullitt 50 Chronograph.
Bullitt and Bullitt 50 are trademarks of Warner Bros. Studios and/or Solar Productions. Ford Mustang is a trademark of Ford Motor Company.