California Adventure
May 3-6, 2018
Simultaneous Northern and Southern California starts kick-off at locations that will impress the "petrol head".
Drives begin in Los Angeles and the Monterey Bay area.
Both drives converge on a California jewel: the Alisal Guest Ranch & Resort!
Enjoy a weekend of drives, relaxation, wine tasting, camaraderie, great food, great roads, our special stage driving test, and memorable stops along the way…

It's difficult to imagine a nicer place to be in spring than California, and hardly a better activity than driving your favorite car along the many classic back roads and byways of the Golden State. Back for our third event, the
Drive Toward a Cure
"California Adventure" is sure to set the bar quite high for all similar events.
An increased emphasis on relaxation and fully enjoying our destination will be balanced by comfortable amounts of driving over some of the best roads California has to offer, spread out over three days.
You can choose to start from our northern departure point in the Monterey Bay area or our southerly departure point in the Los Angeles area (specifics to be announced shortly) on the afternoon of May 3. Our meeting points – specifically chosen with the "petrol head" in mind – will serve as our first control points for the California Adventure, leading to reception, dinner, and our first night in top-rated hotels.
Announcing the DriveShare Collection
Day 1: Thursday, May 3 / SoCal
The Southern California meeting point will be at The Petersen Automotive Museum (Los Angeles) at approximately 11:00am. After registering, a private, guided tour will take us behind the scenes and into "The Vault" to see a fascinating collection that regular visitors to the Museum wouldn't get to see. The collection currently includes 20 Porsches of historical significance that are on site while the "Porsche Effect" exhibit celebrating the 70th anniversary of Porsche continues. To whet your appetite further, a visit to a very exclusive, very private collection in L.A. is also in the cards following lunch.
The driving adventure will begin with an approximately 45 mile route to our first night in Westlake that includes a champagne reception and dinner.
Day 1: Thursday, May 3 / NorCal
The Northern California meeting point will be at Canepa Motorsports in Scotts Valley (near Santa Cruz) at approximately 11:00am. After registering, a private, guided tour will reveal the world-renowned service, race preparation and restoration facilities. If that wasn't enough, Canepa also maintains staggering collections of vehicles in their on-site museum and sales showroom – classic and modern road cars from around the world, exotics including more Porsche 959s than you'll surely see anywhere else, and race cars of all types.
The driving adventure will begin with an approximately 55 mile route to our first night in Monterey that includes a champagne reception and dinner at a top-rated, ocean-side property, located on Cannery Row.
Naturally, the day will start with breakfast before we hit the road. Departures from our NorCal and SoCal hotels will begin at our time check point at 1 minute intervals. Following the detailed instructions in your keepsake Road Book, we will take the long and winding scenic route to stops that will include check points before and after lunch, carefully selected lunch destinations, and ultimately our final destination.
We are working on stops to visit car collections on both routes – details to be announced.
Alisal Guest Ranch & Resort
Santa Barbara Wine Country
All roads on this event lead to a destination that attracts those who seek adventure, charm, and the ultimate in relaxation. Tucked away in the Santa Barbara wine country, we will spend two nights at a resort frequented by Hollywood elite: Alisal Guest Ranch & Resort.
After taking your time to check in, unwind, and freshen up, we will gather for the first time as a complete group – Northern and Southern contingents in one place – for a reception and a private dinner at the lake.
Please let us know if you might like to book spa treatments or learn about other activities that could be added for you.
The morning will begin with a special California ranch experience: ride on horseback (roughly a 45 minute ride) or take the hay wagon to our breakfast in the hills! (Please indicate your preference when you register — horses are limited to the first 28 people to opt in.) This uniquely peaceful experience kicks off a morning that is all about enjoying the camaraderie of like-minded guests and our amazing surroundings. The Alisal Guest Ranch & Resort
must
be properly enjoyed!
After a relaxing morning, the Saturday drive will take us by convoy to our "special stage" where you'll have the chance to indulge in a quick blast around a short course to test your skills and your cars' abilities. The inland and coastal roads around the Alisal will provide an enjoyable afternoon drive that will eventually lead us back to Alisal before our third and final reception, and another generous meal on the ranch.
Finally, the Sunday is dedicated to whatever you'd like to do at Alisal until checkout time. Our final breakfast together will provide an opportunity to reflect on our adventure and celebrate the successful conclusion of the Drive Toward a Cure "California Adventure"! It may be time to part ways, but you are sure to take away some amazing memories and have new friends to keep in touch with. Who knows — with a little luck we will meet again on another Drive Toward a Cure Adventure soon!
Drive Toward a Cure for Parkinson's Disease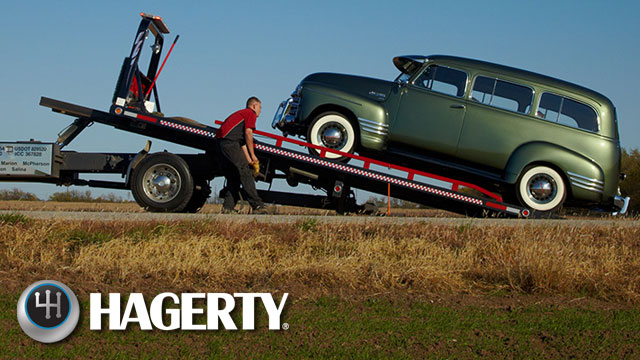 Hagerty Plus® Roadside Service
For our "California Adventure", Hagerty will once again cover
all
participants – not just Hagerty clients – with
Hagerty Plus® Roadside Service and Benefits
during the event dates. Hagerty Plus is a comprehensive full-service roadside assistance program designed specifically for classic cars. Of course, that doesn't mean it's
only
for classics; whatever car you bring on our premiere
Drive Toward a Cure
"California Adventure" event will be provided with Hagerty Plus for the duration of the event.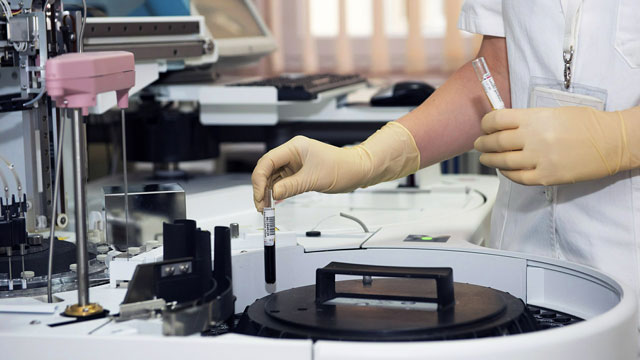 Drive Toward a Cure for Parkinson's Disease
The
Drive Toward a Cure
program has been carefully designed to provide a premium experience while raising much-needed funds to continue the search for a cure for Parkinson's Disease, while also supporting patient care. Learn more about our beneficiaries,
The Parkinson's Institute
and
The Michael J. Fox Foundation
.
Join us for this all-inclusive*, three night, four-day driving adventure and enjoy the finest roads, our signature and exciting special stage driving test, all-inclusive service including top-rated hotels, cocktails and all meals, luggage transportation** and all of the other logistical details handled.
Price per entry: US $5,450
The event registration fee includes the following:
Charitable contribution benefiting the Parkinson's Institute and Clinical Center and The Michael J. Fox Foundation.
Tax receipt*** issued by Drive Toward a Cure.
Entry for one vehicle in all driving components of the event.
One hotel room for two people in a highly rated property for three nights.
Breakfast, lunch and dinner for two people for the duration*.
Nightly cocktail receptions for two people.
All tips and gratuities are included.
Luggage transportation between the start and the hotel property**.
Special stage driving test at a private venue along the route.
Drive Toward a Cure door decals for the car.
Drive Toward a Cure commemorative items and sponsor giveaways.
Commemorative, full-color road book.
Full event logistics and organization.
Event liability insurance.
Visits to private properties, exhibits or museums along the way, if applicable.
* Ordered alcoholic drinks and special requests are not included.
** If needed and subject to prior arrangement.
*** Your charitable deduction for federal income tax purposes is limited to the excess of the amount of money contributed over the value of the goods or services provided by the charity. Contact us for more information.