California Adventure
April 28-30, 2017
Our Northern California drive begins at the Blackhawk Museum, Danville.
Our Southern California drive begins at the Petersen Museum, Los Angeles.
Both Drives meet in Paso Robles.
Enjoy a weekend of drives, relaxation, wine tasting, camaraderie, great food, great roads, special stages, and memorable stops along the way…

Our premiere event in 2017 is the Drive Toward a Cure California Adventure. It's difficult to imagine a nicer place to be in spring than California, and hardly a better activity than driving your favorite car along the many classic back roads and byways of the Golden State. We have designed an event that gives you two options. If you live in or near to the Bay Area, you can choose to start from our northern departure point. If you live in or near Los Angeles and San Diego then you can start from our southerly departure point. All roads on this event lead to the charming central town of Paso Robles, where we have plenty of excitement in store for you.
Join us for this all-inclusive*, two night, three-day driving adventure and enjoy the finest roads, our signature and exciting special stage, all-inclusive service including a top hotel, cocktails and all meals, luggage transportation** and all of the other logistical details handled.
Day 1: Friday, April 28 - Northern Departure
Our Northern participants gather at the amazing Blackhawk Museum, home to an amazing collection of some classic, rare and unique vehicles on display. We will have a short visit inside the Museum before heading out for some great, twisty mountain roads on our way to visit the incredible Mozart Foundation Museum. This is a rare treat as this collection is not open to the general public. Next, we go into the mountains and head south-east towards our lunch destination. The afternoon portion of the journey features some of our favorite roads in the entire state, where you can really get into the rhythm of driving with wonderful vistas aplenty before reaching Paso Robles.
Day 1: Friday, April 28 - Southern Departure
Your journey will begin at the amazing Petersen Museum, where you can find more than 300 vehicles in a space dedicated to the passion of the automobile and an amazing architectural experience. We will head out of Los Angeles and into the exhilarating foothill roads north of Malibu on our way to another rare experience that is in the works… stay tuned, details to be announced. We will continue into the hills north of Santa Barbara on our way to a beautiful lunch destination overlooking the rolling hills of central California. In the afternoon another mix of glorious roads carry us out to Pismo Beach and on to our destination; the charming town of Paso Robles.
Upon our arrival in town, both Northern and Southern participants will come together to tackle the "special stage" that we are famous for. This is your opportunity to have some fun challenging yourself and your fellow participants in a controlled, safe, yet exhilarating environment! Upon arriving at the event hotel in Paso Robles you have plenty of time to unwind and relax before we gather for a reception and dinner.
Day 2: Saturday, April 29
Following a lovely breakfast, we have laid out an unparalleled day of driving for you that incorporates many of the most amazing roads in California. Our drive through the veritable maze of roads to the south and west of Paso Robles, followed by a series of more flowing and open roads to the north-west, will be punctuated by lunch hosted at one of our favorite bistros. After an opportunity to freshen up back at the hotel, we will be having a reception and dinner at another wonderful, nearby vineyard.
Day 3: Sunday, April 30
On Sunday, plans are in the works for a brunch and casual car show that we hope to invite local car clubs and enthusiasts to join us as we cap off the weekend and celebrate the successful conclusion of the premiere Drive Toward a Cure adventure! It may be time to part ways, but you are sure to take away some amazing memories and have new friends to keep in touch with. Who knows, maybe we will meet again on another Drive Toward a Cure Adventure soon!
Attention Paso Robles auto enthusiasts – get in touch for information on joining us!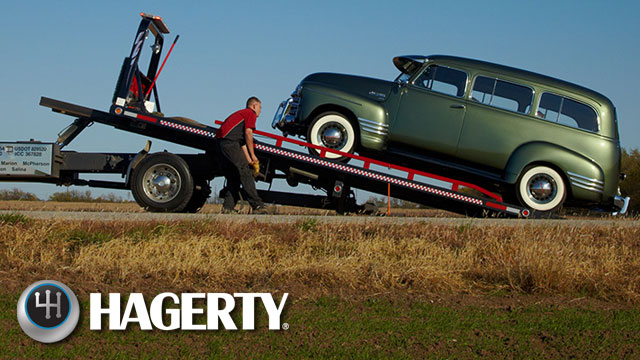 Hagerty Plus® Roadside Service
For our California Adventure, Hagerty has generously agreed to cover all participants with Hagerty Plus® Roadside Service and Benefits during the event dates. Hagerty Plus is a comprehensive full-service roadside assistance program designed specifically for classic cars. Of course, that doesn't mean it's only for classics; whatever car you bring on our premiere Drive Toward a Cure California Adventure event will be provided with Hagerty Plus for the duration of the event, thanks to Hagerty.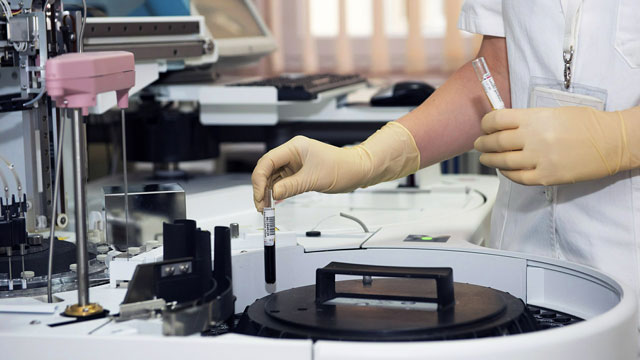 Driving Toward a Cure
The Drive Toward a Cure program has been carefully designed to provide a premium experience while raising much-needed funds to continue the search for a cure for Parkinson's Disease, while also supporting patient care. Learn more about our beneficiaries, The Michael J. Fox Foundation and The Parkinson's Institute.
Registration Closed!
Priced at US $4,000 – much lower than comparable events.
Online registration has now closed. If you are interested in participating in the California Adventure, please email registration@drivetowardacure.org so that we can check on hotel availability. Pricing will be based on room availability.
Stay Informed About Upcoming Events
The event registration fee includes the following:
Charitable contribution benefiting The Michael J. Fox Foundation and the Parkinson's Institute and Clinical Center.
Entry for one vehicle in all driving components of the event.
One hotel room for two people, with either one king or two queen beds, in a highly rated property for two nights. (A second room can be added during registration for additional fee.)
Breakfast, lunch and dinner for two people for the duration*.
Welcome cocktail reception for two people.
Dedicated truck luggage transportation between the start and the hotel property**.
Special stage/autotest events at private venues along the route.
Drive Toward a Cure decal pack for the car.
Drive Toward a Cure commemorative items and sponsor giveaways.
Commemorative, full-color road book.
Full event logistics and organization.
Event liability insurance.
Visits to private properties, exhibits or museums along the way, if applicable.
* Not including alcoholic drinks (unless specified in the official itinerary for the event) or any special requests.
** If needed and subject to prior arrangement.