A Unique All-Inclusive Weekend of Kentucky Spirit
Bourbon Trail Getaway
Postponed ~ New April Date TBD
Bowling Green ~ Louisville ~ Nashville, TN
Track Day, Kentucky Bourbon Trail®, Brilliant Back Roads, and more!
This weekend will blend the same fun, attitude, and camaraderie that Drive Toward a Cure is known for into an all-new more compact and accessible trip – the first one we're calling "Getaway"!

Do you love driving, enjoy bourbon, and think a weekend getaway with like-minded car and driving enthusiasts sounds perfect? Well, have we got a weekend Getaway for you!
The Bourbon Trail Getaway includes a full day of unlimited Touring Lapping at the NCM Motorsports Park "Drive Toward a Cure Day" before heading to Louisville. After we've checked into the historic Brown Hotel, we'll hit a local "speakeasy" for great food and libations, and a chance to unwind. Saturday will feature a relaxing day touring several hand-picked Kentucky bourbon distilleries and three great meals. Finally, on Sunday we apply the tried-and-true Drive Toward a Cure formula of great back road driving, crossing state lines into Tennessee and changing time zones (!) with great visits to the Bavarian Bierhaus in Nashvillle and the Lane Motor Museum!
Our first "Getaway" will continue the Drive Toward a Cure formula of blending cars and camaraderie for a great cause.
Keep scrolling for the itinerary, DriveShare vehicle options, pricing and registration!
Why A Drive Toward a Cure "Adventure"?
Check out these videos from The/Drive and Motorz / ERN Live with Alan Taylor made following the 2018 "California Adventure".
The DriveShare Collection
Routing and scheduling is in the works and subject to minor variation. Named destinations are firm.
NCM Motorsports Park's "Drive Toward a Cure Day"
Included in the Getaway: Unlimited Touring Laps for one car and lunch for two!
Whether visiting a race track is on your "bucket list", or you're an experienced track driver, this relaxed day is sure to put a smile on your face!
Start the weekend with the perfect way to experience more driving thrills than you can enjoy on public roads. Enjoy Unlimited Touring Laps, and you're welcome to take passengers for rides too! Groups will maintain a "spirited" pace to keep things safe; as such, we don't require helmets. For Getaway registrants, an additional lunch is included for your co-driver. Plus, both participants are welcome to take turns at the wheel.
Watch for news about special features that are in the works for our NCM Motorsports Park "Drive Toward a Cure Day"!
Participation is optional and guests may join us in Louisville if preferred. The NCM Motorsports Park "Drive Toward a Cure Day" is also open to those who aren't able to join us for the full Bourbon Trail Getaway.
Two Nights at the historic Brown Hotel in Louisville
This landmark hotel is our home base for this exclusive weekend.
Kentucky Style meets Southern Splendor at this landmark hotel. An iconic destination woven into the fabric of Louisville, The Brown Hotel is opulent yet approachable – like a fine Kentucky bourbon that never overwhelms you with its history but instead entertains you with a lifetime of colorful stories.
Behind its striking Georgian-Revival façade is a blend of Old World elegance and modern-day comfort, a place where generations have stayed and celebrated life with sophistication. The Brown Hotel reflects the rich heritage and Southern gentility that have made Louisville a hot spot for bluegrass enthusiasts, bourbon drinkers, equestrians and Derby Day revelers.
Saturday and Sunday group breakfasts at the hotel are included with your Bourbon Trail Getaway registration.
Bourbon Trail Luxury Coach Tour
Maximize your Bourbon Trail Experience by letting us do the driving!
Famous brands and craft makers alike call Kentucky home for distilling bourbon and whiskey. Scattered across the state, bourbon distilleries old and new create some of the world's favorite spirits. Most bourbon distilleries offer tours with tasting experiences. For that reason, "bourbonism" and tourism to Kentucky to experience Bourbon Country is booming.
The Kentucky Bourbon Trail® consists of 18 member distilleries and more than 20 other bourbon destinations and micro-distilleries.
In the works is a special, private barrel tasting experience – more info to come!
Kentucky-Tennessee Back Road Tour
A fantastic convoy from Louisville to Nashville, taking in some outstanding twisties.
Following a wonderful breakfast at The Brown Hotel, we hit the road for the final leg of the Bourbon Trail Getaway headed for Nashville. Crossing from the Eastern time zone and into the Central time zone buys us an extra hour to enjoy a convoy along some delightfully twisty and undulating Kentucky back roads. (Of course, the distance is great enough that we will also use the Interstate for a portion of the journey.)
Lunch at the Bavarian Bierhaus
Cap off a great drive with lunch at the amazing Bavarian Bierhaus, Nashville.
The Bavarian Bierhaus is more than a restaurant; it is an experience. A pair of former Army soldiers who spent significant time in Bavaria envisioned and spearheaded the opening of this wonderful bierhall that celebrates the regions culture, food, and especially its Bier. The same great care that was used in selecting the decor and uniforms, is evident in the food, music, and Bier — all made to be as authentic as possible.
Lane Motor Museum
One of the most eclectic and fascinating collections anywhere, with a special private tour!
Housed within a Nashville landmark, the former Sunbeam Bakery, the Lane Motor Museum is one of the few museums in the U.S. to specialize in European cars. It is a working museum with the goal of maintaining all vehicles in running order. There are nearly 600 cars and motorcycles in the collection, though only about 150 cars are on display at any given time. However, our private vault tour will reveal the full breadth and depth of this remarkable collection!
Join us for this all-inclusive* weekend driving getaway and enjoy the finest roads, all-inclusive service including a top-rated hotel and coach-driven Saturday Bourbon Trail tour, cocktails and all meals, and all of the logistical details handled.
ALL-inclusive price per entry:
Rescheduled Dates TBD: US$2,795
(Price is subject to change based on market prices when the event is able to move forward.)
The event registration fee includes the following:
Charitable contribution benefiting Parkinson's Disease research, patient care, and awareness and education, via Parkinson's Institute and Clinical Center, The Michael J. Fox Foundation, Parkinson's Foundation, and internal Drive Toward a Cure programs.
Tax receipt** issued by Drive Toward a Cure.
Entry for one vehicle in the NCM Motorsports Park "Drive Toward a Cure Day" with two lunches.
Coach-driven Kentucky Bourbon Trail tour and entry into distilleries for two people.
Entry for one vehicle in all driving components of the event.
One hotel room for two people in a highly rated property for two nights.
Breakfast, lunch and dinner for two people for the duration, starting with lunch on the Friday and concluding with lunch on the Sunday*.
Entry into all private properties, exhibits and museums included on the event itinerary.
All tips and gratuities are included.
Full event logistics and organization.
Event liability insurance.
Raffle and Auction Prize Donors
Drive Toward a Cure for Parkinson's Disease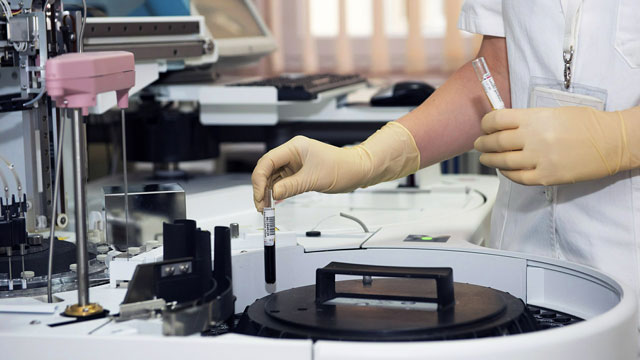 Drive Toward a Cure for Parkinson's Disease
The Drive Toward a Cure program has been carefully designed to provide a premium experience while raising much-needed funds to continue the search for a cure for Parkinson's Disease, while also supporting patient care. Learn more about our beneficiaries, The Parkinson's Institute and The Michael J. Fox Foundation.
Minor event scheduling and details are subject to change without notice.
Kentucky Bourbon Trail®, Bourbon Trail® and Kentucky Bourbon Trail Craft Tour® are trademarks of the Kentucky Distillers' Association.
* Ordered alcoholic drinks and special requests are not included.
** Your charitable donation deduction for federal income tax purposes is defined as the excess of the amount of money contributed minus the value of certain goods or services provided by the charity as required by the IRS. Certain other costs associated with your registration and/or overall event costs do not need to be counted toward the value of goods or services provided to the registrant. A good faith estimate of the value of goods and services to be provided will be published as soon as it is known. Your ability to take a tax deduction depends on your tax situation. Please consult an accountant.