Join the
California Adventure
May 16-19, 2019
The 2019 Drive Toward a Cure "California Adventure" heads to Yosemite National Park!
For four days and three nights, enjoy an all-inclusive weekend of outstanding drives and camaraderie, top-rated accommodations, amazing food and drink, and memorable stops along the way.

Springtime in California is always special, and there is hardly a better way to enjoy it than driving your favorite car along the many classic back roads and byways of the Golden State. Back for our fourth multi-day signature event, the 2019 Drive Toward a Cure "California Adventure" will continue to set itself apart from other driving events.
In 2019, the event will begin in Scotts Valley, CA (south of San Jose) with a visit to the unparalleled facilities at Canepa Motorsports and then travels to the astonishing Mozart Automobile Museum. Our first dinner and overnight stay at the Fairmont San Jose will set us up for an amazing drive over the Coastal Mountain Range, across the Central Valley, and into the Sierra-Nevada Mountains on our way to Yosemite National Park.
With our visit to the Parkinson's Institute – a world-leader in both Parkinson's Disease research and patient care, and one of our key beneficiaries – we hope to give our event additional meaning for all our guests.
Why A Drive Toward a Cure "Adventure"?
Check out these videos from The/Drive and Motorz / ERN Live with Alan Taylor made following the 2018 "California Adventure".
The 2019 California Adventure
The meeting point will be at Canepa Motorsports in Scotts Valley (near Santa Cruz). After registering, a private, guided tour will reveal the world-renowned service, race preparation and restoration facilities. If that wasn't enough, Canepa also maintains staggering collections of vehicles in their on-site museum and sales showroom – classic and modern road cars from around the world, exotics including more Porsche 959s than you'll surely see anywhere else, and race cars of all types.
The Mozart Automobile Museum – John Mozart's collection of pristine classic cars – is lauded as one of the best in the world in terms of quality, rarity and beauty. The collection is not open to the public, but the doors will be open to 2019 "California Adventure" participants for an exclusive visit. Vehicles on display may include incredibly rare and valuable models from Duesenberg, Ferrari, Porsche, Mercedes, Jaguar, Alfa Romeo, Bugatti and more. The collection includes several Pebble Beach Concours d'Elegance award winners.
The first of our three nights will be spent at the highly-rated Fairmont San Jose. The iconic landmark hotel is located in Downtown San Jose, in the heart of Silicon Valley, set amid the magnificent backdrop of Northern California. Offering refined elegance and sophistication, we will be checked into the Fairmont San Jose ahead of our kickoff dinner and will use the hotel as our launch pad for an amazing driving adventure on Friday.
UPDATE: The 2019 "California Adventure" was set to begin at the Parkinson's Institute and Clinical Center (PICC). However, due to an upcoming move, we are waiting to determine whether PICC will remain as a stop on the event.
PICC is America's only independent non-profit organization providing basic and clinical research, clinical trials, and patient care for Parkinson's Disease and related neurological movement disorders, all under one roof. Their mission is to find the causes of Parkinson's Disease, provide first class patient care, and discover a cure.
The DriveShare Collection
Naturally, the day will start with breakfast at the Fairmont before we hit the road. Departures will begin with a time check point at 1 minute intervals. Following the detailed instructions in your keepsake Road Book, we will take the long and winding scenic route that passes by the historic Lick Observatory on the way to stops that will include passage controls – or check points – where your passage will be recorded.
A delectable lunch – tentatively slated to be hosted at a lovely country club in the Coastal Mountain Range foothills – will be served along the way, also providing a chance to relax and socialize before we make quick work of the Central Valley.
Our ultimate destination is Tenaya Lodge at Yosemite where we will be staying for two more all-inclusive nights!
Home base for our second and third nights is Tenaya Lodge at Yosemite – winner of numerous awards and identified as a AAA Four Diamond property. It's our gateway to exploring Yosemite National Park! At an elevation of over 5,000 feet above sea level, few places can match the ideal combination of peaceful seclusion with fun that is sure to make unforgettable memories.
After taking your time to check in, unwind, and freshen up after our Friday drive, we will gather for a reception and a true taste of the "Old West" in the woods at Tenaya's "Summerdale BBQ". And what BBQ would be complete without s'mores and other scrumptious surprises?!
Raffle and Auction Prize Donors
As we refine our schedule, we will be building in time at Tenaya Lodge for some rest and relaxation to ensure that guests can enjoy the outstanding surroundings. Please let us know if you might like to book spa treatments, horseback riding, or learn about other activities that could be added for you. And should you wish to extend your stay with an extra night or two (or more), we can help with those arrangements.
Saturday morning, after a hearty breakfast, the "California Adventure" travels into Yosemite National Park to take in some of the Park's iconic views such as Half Dome, Tuolumne Meadows, and El Capitan. Whether it's your first visit or you've been here a hundred times, the views are second-to-none and never fail to impress.
We'll stop for lunch on the way back to Tenaya Lodge, after which there will be plenty of opportunity to enjoy some social time with your fellow drivers, relish in the camaraderie of like-minded enthusiasts and our amazing surroundings, and take time to appreciate all that Tenaya Lodge has to offer.
As dinner approaches, we'll move to the Pavilion for music, spirits and more – and maybe a surprise or two – as well as drawing for raffle prizes and exciting silent auction opportunities to raise additional funds for Parkinson's Disease research and patient care!
Finally, Sunday breakfast will cap off the organized portion of the event – reflect on our adventure and celebrate the successful conclusion of the Drive Toward a Cure "California Adventure" together! It may be time to part ways, but you should plan to enjoy any other activities you'd like to do at Tenaya Lodge until checkout time.
Take away some amazing memories and make sure you know how to keep in touch with your new friends. Who knows — with a little luck we will meet again on another Drive Toward a Cure Adventure soon!
Drive Toward a Cure for Parkinson's Disease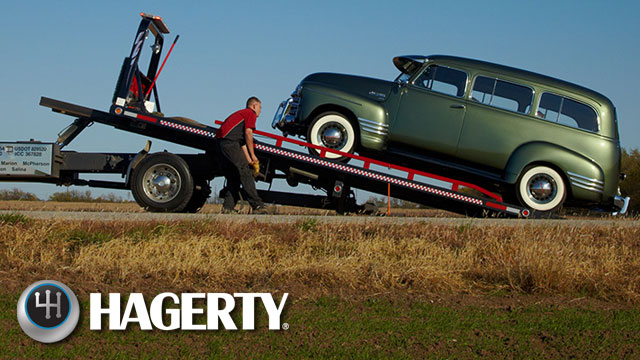 Hagerty Plus® Roadside Service
For our "California Adventure", Hagerty will once again cover all participants – not just Hagerty clients – with Hagerty Plus® Roadside Service and Benefits during the event dates. Hagerty Plus is a comprehensive full-service roadside assistance program designed specifically for classic cars. Of course, that doesn't mean it's only for classics; whatever car you bring on our premiere Drive Toward a Cure "California Adventure" event will be provided with Hagerty Plus for the duration of the event.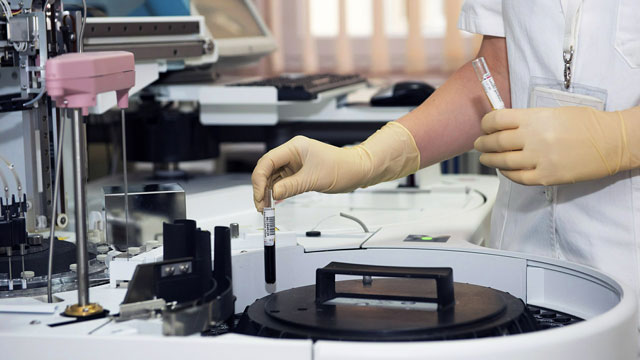 Drive Toward a Cure for Parkinson's Disease
The Drive Toward a Cure program has been carefully designed to provide a premium experience while raising much-needed funds to continue the search for a cure for Parkinson's Disease, while also supporting patient care. Learn more about our beneficiaries, The Parkinson's Institute and The Michael J. Fox Foundation.
Join us for this all-inclusive*, three-night, four-day driving adventure and enjoy the finest roads, our signature and exciting "special stage" driving test, all-inclusive service including top-rated hotels, cocktails and all meals, luggage transportation** and all of the other logistical details handled.
All-inclusive price per entry: US $5,450
Additional nights at Tenaya Lodge are available – please contact us to extend your reservation and ensure you can stay in the same room.
All-inclusive price per entry: US $5,450
Additional nights at Tenaya Lodge are available – please contact us to extend your reservation and ensure you can stay in the same room.
The event registration fee includes the following:
Charitable contribution benefiting Parkinson's Disease research and patient care. Recipients of funds will include Parkinson's Institute and Clinical Center and The Michael J. Fox Foundation.
Tax receipt*** issued by Drive Toward a Cure.
Entry for one vehicle in all driving components of the event.
One hotel room for two people in highly rated properties for three nights.
Breakfast, lunch and dinner for two people for the duration*.
Nightly cocktail receptions for two people.
All tips and gratuities are included.
Luggage transportation between the start and the hotel property, and between hotel properties**.
"Special stage" driving test at a private venue along the route.
Drive Toward a Cure door decals for the car.
Drive Toward a Cure commemorative items and sponsor giveaways.
Commemorative, full-color road book.
Full event logistics and organization.
Event liability insurance.
Entry into all private properties, exhibits and museums included on the event itinerary.
Though the event hotels are under contract, minor event scheduling and details are subject to change without notice.
* Ordered alcoholic drinks and special requests are not included.
** If needed and subject to prior arrangement.
*** Your charitable donation deduction for federal income tax purposes is defined as the excess of the amount of money contributed minus the value of certain goods or services provided by the charity as required by the IRS. Certain other costs associated with your registration and/or overall event costs do not need to be counted toward the value of goods or services provided to the registrant. A good faith estimate of the value of goods and services to be provided is $2,351 as of March 2019. Therefore the tax deductible amount is $3,099 (based on an entry fee of $5,450 for a two-person entry). Any variation in your registration fee will be reflected in your tax deductible amount. Your ability to take a tax deduction depends on your tax situation. Please consult an accountant.