"Drive Toward a Cure Day"
NCM Motorsports Park
April 12, 2019
April is Parkinson's Awareness Month
The month of April is Parkinson's Disease Awareness Month, and we're seeking friends nationwide to help us spread awareness and raise much needed funds to Drive Toward a Cure for Parkinson's Disease. Funds raised support PD research and patient care.
A Full Day of Touring Laps
Our track season starts on Friday, April 12, 2019 with NCM Motorsports Park's "Drive Toward a Cure Day"!
All marques are welcome, convertibles are welcome, and there is no helmet requirement. Participants drive their own car in a lead-follow format for over 4 laps at a time on the 3.2-mile road course above highway speeds. The pace of lead cars will be matched to the cars and drivers in the group to ensure that the driving is spirited and the day is exciting while maintaining a safe environment that allows for passengers! We accommodate a group maximum of 5 cars per touring group.
Reservations are highly recommended. Very limited walk-in spaces will be available.
The cost is $125 per entry, which includes:
A $50 tax-deductible* donation supporting Parkinson's Disease research and patient care.
Unlimited lapping. Passengers are welcome.
Drive Toward a Cure pin and window sticker.
Lunch and Learn with Sean Kiernan – Owner of the Genuine 1968 "BULLITT" Mustang
In October 2018, Drive Toward a Cure marked the 50th anniversary of the iconic thriller film "BULLITT" and the car that set the bar for all movie car chases that followed, with the "BULLITT 50 Chronograph". Together with Sean Kiernan, current custodian of the famed Mustang, we continue to raise funds and awareness for Parkinson's Disease research and patient care, and honor the memory of Robert E. Kiernan Jr., owner of "Bullitt" since 1974 and who was challenged by Parkinson's for 14 years until his passing in 2014.
Sean will be joining us on April 12 at NCM Motorsports Park for a "lunch and learn" session, where he'll share tales of the secret life of "Bullit" and the cultural treasure it has become. Meet Sean, hear some tales, and celebrate the significance of what he and his family have secretly been preserving for years.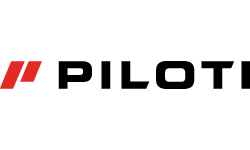 Win A Pair of Piloti Driving Shoes!
Every entrant in the NCM "Drive Toward a Cure Day" event on April 12, 2019 will be entered into a draw for a pair of Piloti Prototipo driving shoes valued at $149 – winners choice of the "Corvette C7.R", "Corvette Grand Sport GS1" or "Camaro ZL1" styles!
Piloti created this stylish, driving shoe by taking design cues directly from the celebrated Corvette® C7.R LE and applying the inspired modifications to our classic Prototipo. The Corvette® C7.R LE car and its co-branded driving shoe share some eye-catching design features including a distinctive black and gray color scheme, officially licensed C7.R LE badging and race-inspired stitching. Visit piloti.com to learn more about these, other driving shoes, and more from Piloti!
The lucky winner will be announced at the event! The requested size of shoe will be shipped directly to the winner from Piloti.
Make It a Day For the Family!
The National Corvette Museum – located just across the highway from NCM Motorsports Park – has tons to do for all ages. They recently added a Corvette Racing Experience simulator that is only $10 per ride. Plus, they have a KidZone where kids can get hands-on and even play as pit crew members!
Hours: Open 8am-5pm CT, Seven Days a Week. The last admission tickets are sold at 4:30pm.
Admission Prices: $10 Adults (13-61) / $8 Seniors (62 +) / $5 Youth (5-12) / Free Under Age 5
NCM Motorsports Park is located at 505 Grimes Road, Bowling Green, KY 42101.
Lapping will take place from 9:00am to 4:00pm, and lunch will be available at the track from 11:00am to 1:00pm.
Directions from Bowling Green
Follow I-65 to exit 28 in Bowling Green, KY
After exiting, turn left at the first stoplight onto Corvette Drive
At the end of the road you will come to a stop sign (note: cross traffic does not stop)
Turn left onto Porter Pike
Approximately ¼ mile down you will see the Park's entrance on the left

*Your ability to take a tax deduction depends on your tax situation. Please consult an accountant.

Join Your Local Group
The first groups to join us are the Hurricane and Los Angeles regions of the Porsche Club of America. Both are organizing routes for a fun drive to support Drive Toward a Cure Day! Each club/region sets their own cost for participation starting from a tax-deductible* donation of $50 per person.

Organize An Event
Can we inspire a drive or set a theme for a track day or other event in your area? All makes and club types are invited. Let us know that you'd like to include an event in your area on our calendar and we'll gladly add it and work with you to setup registration.