Join a "Drive Toward a Cure Day"
Local Drives from Coast-to-Coast Throughout the Year
Cars and Camaraderie
It was 1817 when James Parkinson published the first detailed essay about what was then known only as "shaking palsy". Surely it's time we found a cure!
While April is Parkinson's Disease Awareness Month, we believe every month should offer an opportunity to spread awareness and raise much needed funds. Join us to blend cars and camaraderie for this important cause and help us to benefit those challenged by Parkinson's Disease today and aid further research efforts to put an end to this indiscriminate, progressive movement disorder.
Check Out Our Rally Across America Events!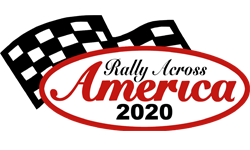 We're building a series of events, in partnership with Rally Across America, to support the "Access to Care" program we established with local Parkinson's Foundation Centers of Excellence from coast-to-coast. The first date has just been announced. We're also looking for ambassadors to help stir up local support – contact us!
Find Your Local Event
Drives and events are arranged by the make or type of car. Scroll down to find your event!

Organize An Event
Can't find the group you're looking for?
Follow the lead of the NCM Motorsports Park and regions of the Porsche Club of America and Ferrari Club of America to help us Drive Toward a Cure for Parkinson's Disease!
Can we inspire a drive, or set a theme for a track day or other event in your area? All makes and club types are invited. Let's put your Drive Toward a Cure Day event on the calendar, work together on the plan, and use our online registration. Every month is a good month to support the cause and host a Drive Toward a Cure Day event!
*Your ability to take a tax deduction depends on your tax situation. Please consult an accountant.