Rising Stars Live Online
with
Tanner Foust & Loni Unser
Tuesday, September 13, 2022 @ 7pm ET / 4pm PT
Fueled by

With

Relive The Virtual Event Now!
Join us for an exciting virtual event with some of our Rising Stars and most notably, two firmly established names in racing. Get up close and personal with racers Tanner Foust and Loni Unser who will share their racing passion and experiences from the Pikes Peak International Hill Climb, along with their own ties to Drive Toward a Cure.
Tanner Foust is one of the most recognizable American race car drivers today – from his impressive car control, stunt driving, record-breaking rallycross, X-Games and Formula Drift Championships to his driving experience on-camera as host for History Channel's Top Gear, various films, TV shows and commercials.
With multiple world records including the astonishing Hot Wheels Double Loop Dare, which saw him drive a car through a 66-foot loop-the-loop, as well as earning the indoor speed record for TV's Top Gear USA, and a distance jump record when he made a 332′ ramp-to-ramp leap in a truck at the Indy 500 in 2011 – there's nothing that seems to stop the thrills he provides.  Most recently, Tanner joined McLaren Racing for its inaugural entry in the Extreme E electric motorsports series.
Tanner first teamed with Drive Toward a Cure in 2021, representing the charity on his class-winning OPTIMA Batteries' Yokahama-sponsored Porsche GT4 Clubsport in the 2021 Pikes Peak International Hill Climb and helping to raise funds for the University of Colorado Movement Disorders Center – the Rocky Mountain region's Parkinson Foundation Center of Excellence.
This year, Tanner is back again sharing his racing insight, passion and supporting the Rising Stars of Drive Toward a Cure – where you'll hear first-hand the spirit of a true champion.
As the youngest racer in the famed Unser family, Loni Unser is a fourth-generation racer from one of the most prestigious names in auto-car racing – but she's setting her own pace within the motorsports world.  In the recent 100th running of the Pikes Peak International Hill Climb, Loni was one of three women to compete in the celebrated race this year – coming with a legacy that includes the first family to ever race in the Pikes Peak Hill Climb in 1926. 
Loni's a graduate of the University of Colorado Boulder, and showed her athletic prowess through swimming, Nordic skiing and cross-country running — but it's her continued time on track that keeps her in shape.  Through her sponsorship with both Hagerty and Shift Up Now, supporting female athletes in racing, Loni gained experience and exposure running in Round 3 Racing in the World Racing League driving a Porsche Cayman, as well as for Hixon Motorsports during the 2021 Mazda Mx-5 Cup series.  Ongoing support enabled Loni's debut at Pikes Peak, where she drove a Porsche Cayman GT4 in the Pikes Peak Trophy by Yokohama class, and was trained by none other than Pikes Peak Hall of Famer Jeff Zwart.  Last year, Loni made history as the first woman to finish in the top ten in two consecutive races in the MX5 Main Class within the MX5 Cup series.
At just 24-years-old, Loni herself is a 'Rising Star' and joins as an ambassador for Drive Toward a Cure.
Drive Toward a Cure looks forward to welcoming one and all to this exclusive virtual event, and especially our "rising stars" up to age 25. Get up close and personal — from the comfort of home — with Tanner Foust and Loni Unser to share racing stories, chat about fast cars, and spend time with like-minded friends!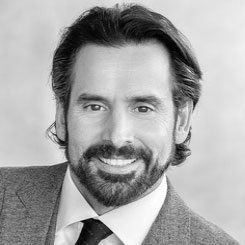 Modern Luxury
Chris Gialanella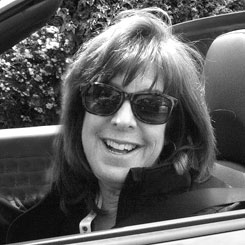 Drive Toward a Cure
Deb Pollack
Participants in this virtual event are eligible to
WIN

some very special prizes…

Win a Drive and Ride "Xperience" in your favorite exotic cars flat out on real racetracks all across the US. Dreams can come true!
You get to choose your favorite exotics from a hand-picked line-up including the Ferrari 488 GTB, Lamborghini Huracan LP610-4, Porsche 911 GT3 RS, Audi R8 V10 Performance, Nissan GT-R, Corvette Stingray Z51, Ford Mustang Shelby GT500, or Porsche 718 Cayman GT4 and drive them on a real racetrack with no speed limits. Experience exotic cars the way they were meant to be – on a real racetrack. View the list of available tracks.
DRIVING XPERIENCE: Get behind the wheel of one of our supercars as the DRIVER in this high-speed 3 to 4-lap experience. After a brief instructional course you'll head out on the track to drive your sessions and join the select few who can say they've driven the world's best supercars.
RIDE-ALONG XPERIENCE: Hop in the passenger seat and ride shotgun as one of our professional drivers speeds you around the course for the thrill ride of a lifetime! Perfect for anyone who wants to feel what the world's best supercars can do in the skilled hands of a professional.
Prize Value: $429.00
Prize is a
Supercar Track Xperience GOLD Gift Voucher
. Must be 18 years or older with a valid driver's license to
drive
. Track Insurance is required to drive and starts as low as $39. Ride-Along Xperience available to anyone 12 years or older and 54 inches or taller, except at Autobahn Country Club, New Jersey Motorsports Park, and Raceway Park Englishtown, NJ where passengers must be 18 years or older. Visit
shop.xtremexperience.com
for additional terms and conditions.

Win a pair of Alpinestars Tech-1 Z Gloves, with the winner being able to choose between Black/White, Mid Gray/Fluorescent Green/Black, or Red/Black/White color schemes!
The Tech 1-Z Glove features a range of design and material innovations resulting in an ergonomically evolved chassis which offers a significant weight reduction and improved levels of control, cockpit comfort and performance. Drawing on decades of technical expertise from Alpinestars' racing program, this glove features an innovative flame-resistant aradamic fiber ensures superior safety and feel.
Prize Value: $149.00
Drive Toward a Cure for Parkinson's Disease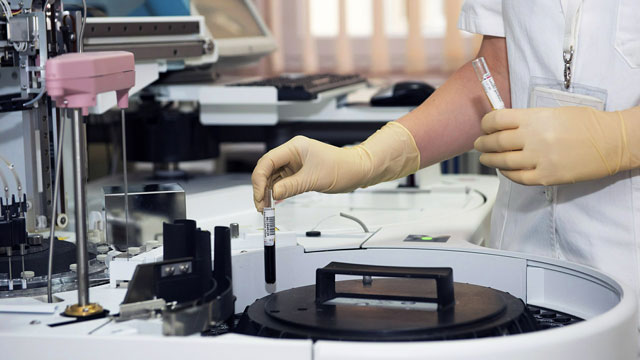 Drive Toward a Cure for Parkinson's Disease