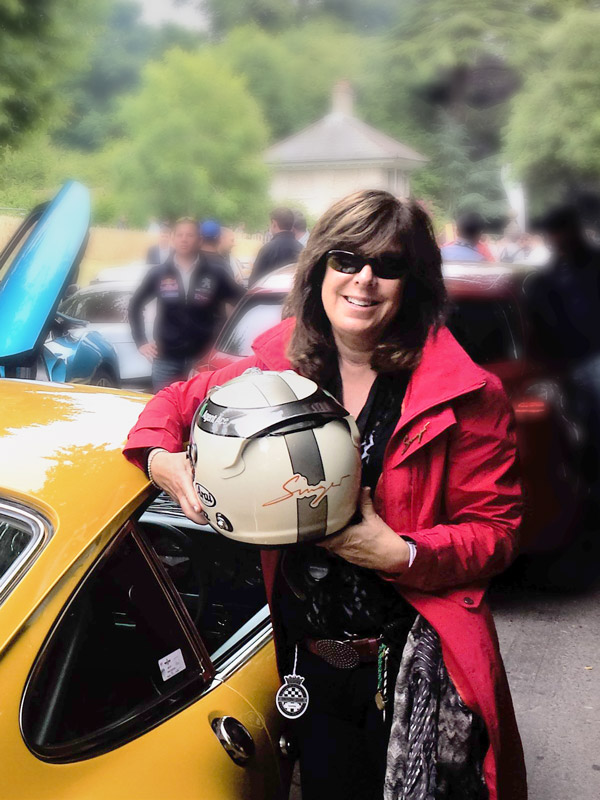 Why I Care…
Having been in the car industry for several decades — blending cars and camaraderie has always been something of second nature – but when I lost my Mom to Parkinson's in 2006, I realized there were meaningful ways to share friendships and the
emotional bonds and gratification that driving can bring, to support the challenges others may face.
Drive Toward a Cure has been a real vision for me and creating our inaugural drive in the year my mom would have turned 90, and with a decade since her passing, was one of the most meaningful ways I could honor her and those in our profession and throughout the world, that have pushed to succeed despite their condition.
I'm hopeful this can be the start of much more than a scenic journey – by taking these roads less traveled together, we can start a movement that begins with awareness and leads to a cure.
Thank you for taking part in our cause, and especially for contributing in such a positive way. Your participation means more than you know.
Here's to finding a cure along the way.
Deb Pollack,
Founder
Drive Toward a Cure
Social Impact Heroes: Why & How Deb Pollack of Drive Toward a Cure Is Helping To Change Our World
Read the full interview with Deb Pollack from November 2022.
About Deb
Deb Pollack, "CorsaPRgal," is a car fan by nature and a brand champion by trade. She has been an enthusiastic member of the automotive community at large since her intro into the car industry post-college, where she began creating the meaningful relationships she still holds today. Since 2009, she has served as the publicist for boutique restoration house Singer Vehicle Design – the brand most recognized for celebrating the iconic air-cooled 911. Deb has spent the better part of her professional career representing small companies with big names and big reputations – including the likes of Mitsubishi Motors, GM, Ferrari and Maserati, as well as various Concours events throughout the country.
However, she is also a philanthropist at heart. For the past decade Deb has advocated the ability to team cars and camaraderie together to open channels within the automotive industry that support the challenges of Parkinson's disease – and has become the founder of Drive Toward a Cure (www.drivetowardacure.org), an all-new non-profit alternative to the numerous 'for profit' rally driving programs, creating events to raise funds to benefit Parkinson's Disease.
Visit Deb online… Twitter: @corsaprgal, Instagram: @corsaprgal, and www.corsaprgal.com.
Contact Deb at deb@drivetowardacure.org or (805) 320-9248 (Los Angeles).