Nigel Evans – Planning & Logistics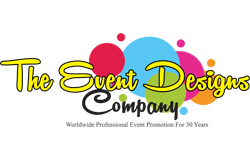 About Nigel
The creative team at The Event Designs Company and RallyRace have been involved in the organization and promotion of keynote events and concepts worldwide for more than thirty years. Drawing on a combined total of some 200 years of experience in these fields, we help to formulate ideas, convert dreams to reality and construct highest quality events for a very wide variety of clients.
RallyRace is dedicated to the specialist automotive field and has been dubbed "the premier luxury automotive event designer" and "the best in the business" by event participants and industry experts.
The company was originally created by Nigel Evans back in 1986 and since that time the entire team has been privileged to have worked with many great organizations and individuals. We are proud to offer an ever-evolving spectrum of services tailored according to specific needs. All aspects, from conception through design to implementation are closely examined and delivered.
We are delighted that we have been chosen to create and manage an ongoing series of complex and intricate events across three continents. We've worked for some of the world's most prestigious companies, like Ferrari and Lamborghini.