$1,150.00 Raised of $3,000.00 Goal
Join Mike Thies, Aaron Spaulding, and Philip Carroll of the Georgia's Concours d'Elegance & Motoring Festival, along with Bruce Piefke of Caffeine and Octane for a special North Georgia driving event, benefiting the Parkinson's Disease Comprehensive Care Clinic at Emory Udall Parkinson's Disease Center (Atlanta), a Parkinson's Foundation Center of Excellence.!
Starting with a special Rally Corral at the December 4th Caffeine & Octane at Kennesaw, GA (8:00-noon) and followed by lunch at Caffeine & Octane, our group will enjoy a relaxing drive with some fun hills and curves away from expressways on our way to a personal tour of the Georgia Racing Hall Of Fame by Mike Bell! From there the tour will go to Ray Pastoric's shop at Top-End Motors next to Road Atlanta. There we will close with refreshments, a tour review, and hopefully a few celebrities! We plan to have three groups following the same route, each with a "lead" car and a "sweep" (last car), in order to keep a fun and orderly procession without losing any one along the way.
We are limiting this rally tour to a group of 36 special collector cars, each of which will receive a commemorative dash plaque, and Georgia Trophy is donating a very cool trophy for the club that shows up with the most vehicles!
We'll be driving for charity – our event will support Drive Toward a Cure, a 501(c)(3) organization that has established an "Access to Care" program aligning with the Parkinson's Foundation and a number of their regional Centers of Excellence – including the Emory Udall Parkinson's Disease Center.
The registration fee is a minimum $100 donation per vehicle/driver ($75 of which is tax-deductible) and $25 per passenger, which includes lunch and museum admission.
Thanks to these sponsors: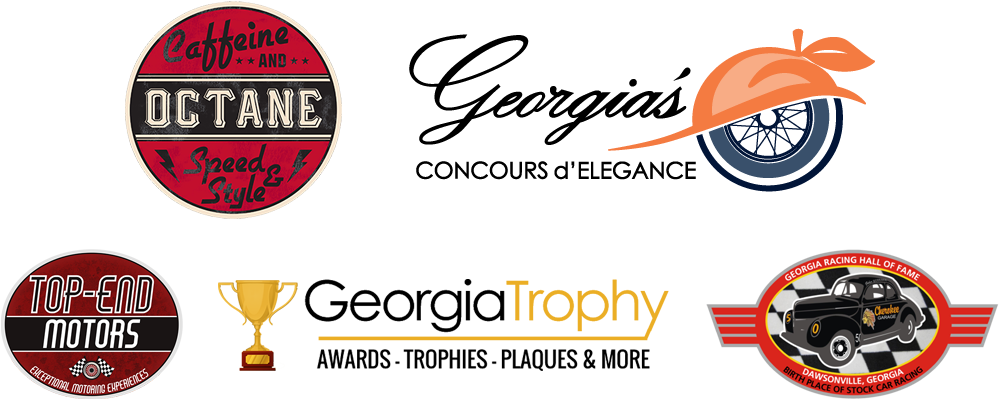 For More Information
Mike Thies
gaservices62@gmail.com
(770) 883-0160

Sorry - Registration Is Closed!
What 's the Processing Fee?
Drive Toward a Cure is charged a fee for every transaction. In order to maximize our fundraising in support of Parkinson's Disease research and patient care, we are asking that registrants agree to cover this fee. It is your option, however, and you may decline to cover the extra fee. We won't think any less of you If