Join our First Ever Fall Foliage Tour
The Northeast Adventure
Post-COVID Columbus Day Weekend TBD
Massachusetts ~ New Hampshire ~ Vermont ~ New York
The Drive Toward a Cure "Northeast Adventure" Fall Foliage Tour!
We will reschedule this event for as soon as we are confident that it is safe and that we will be able to meet our minimum numbers.
Choose between five days / four nights to make the most of the Columbus Day weekend, or four days / three nights if that suits your schedule better, and enjoy an ALL-inclusive weekend of outstanding drives and camaraderie, top-rated accommodations, amazing food and drink, and memorable stops.

The fall colors in the Northeast are truly spectacular — second to none! Whether you're local or coming from parts that don't enjoy the autumn change, it's always a really special experience. And there is hardly a better way to enjoy it than driving your favorite car along the many classic back roads and byways of the Appalachian Mountains. For our fifth multi-day signature event, the 2021 Drive Toward a Cure "Northeast Adventure" will continue to put Drive Toward a Cure at the pinnacle of driving events, blending cars and camaraderie for a great cause.
Why A Drive Toward a Cure "Adventure"?
Check out these videos from The/Drive and Motorz / ERN Live with Alan Taylor made following the 2018 "California Adventure".
A Drive Toward a Cure "Adventure" is more than just a drive in the country. We've carefully laid out a fun and challenging navigational road rally that will engage you in the drive in a way that point-to-point driving events cannot match.
We do not run a "speed event" that could attract unwanted attention. Instead, we encourage all participants to responsibly share the road. In this way our "Adventure" events are the perfect opportunity for modern sports cars and exotics, and classic cars to celebrate the joy of driving together.
Each vehicle will receive our lovingly-crafted keepsake Road Book. The first thing you'll find in the Road Book is a selection of stories that are meaningful to our cause and to the event, and that we hope you will enjoy. Most important, however, are the driving directions – mileages and directional diagrams known as "tulips" – that you will need to reach the next destination while also passing "passage control" and "time check" points along the way. Questions along the way will also provide some fun and challenge to the drive!
For those who are unsure about these "tulips", don't worry — we also include friendly turn-by-turn directions with street names. But really… we know you'll have more fun with those "tulips"!
Drive Toward a Cure "Adventure" events typically include a "Special Stage" driving test. This is meant to be fun! It is entirely optional, though a critical component in identifying the winner of our "Winning Drive Award". A quick but adrenaline-infused blast through a marked course will test driver skill and is a great source of entertainment for all.
The 2021 Northeast Adventure "Special Stage" is in the works and will be added to the itinerary once finalized.
The DriveShare Collection
If you're interested in participating in the "Northeast Adventure" without shipping your own vehicle or suffering through the airport rental car experience, we will once again be working with DriveShare by Hagerty to deliver a curated collection of special interest vehicles that will be pre-approved for the days and additional miles of a Drive Toward a Cure "Adventure".
Routing and scheduling is in the works and subject to minor variation. Named destinations are firm.
Day 1: Thursday, October TBD
From America's Oldest Car Collection to Vermont's Famed Charm
The Northeast Adventure kicks off at a location known as "America's Oldest Car Collection" — the Larz Anderson Auto Museum in Brookline, just 45 minutes from the heart of Boston. Once registration is complete we will enjoy a guided tour specially presented by the chief docent, revealing lesser known details of the many remarkable vehicles housed within the collection.
Registration is expected to take place between 10:00 and 11:00am – times to be confirmed.
A short jaunt to our first lunch together kicks off the driving adventure, leading us toward our first night stay in Vermont. Our route will explore miles and miles of wonderfully curvy and undulating roads, lead past a myriad of ponds and small lakes, and criss-crossing the many creeks and rivers throughout the region.
Our first overnight destination is the stunning Kimpton Taconic Hotel in Manchester, VT, a boutique hotel that brings to mind the grand leisure inns of days past.  After you're settled in, our "welcome" reception and dinner will cap the day. Get to know your fellow drivers at dinner, which invariably sews the seeds for sharing the journey as the event progresses. Cars and camaraderie… it's what we're all about!
Day 2: Friday, October TBD
Lake Champlain and Upstate NY Hospitality
The day will start with a delicious breakfast at the Taconic before we hit the road.
A delectable lunch will be served along the way, taking a well-timed break from exploring the exhilarating local roads, providing a chance to relax and socialize.
Our ultimate destination is The Sagamore Resort, located on the shore of Lake George, NY, where we will be staying for two more all-inclusive nights… or three more for those who choose to maximize the long weekend!
Days 3 / 4: Saturday, October TBD / Sunday, October TBD
Continuing the all-inclusive Adventure, for each of Saturday, Sunday, and (optional) Monday you can count on high quality breakfasts being served before we hit the road, racking up the miles and smiles. Each day's route will lead to different destinations.
Explore local gems with us – we will be exploring a number of them for our lunch stops as well as points of interest along the route.  Watch here for more details as they are firmed up!
Those who may need to depart on Sunday are invited to join us through lunch.
Optional Day 5: Monday, October TBD
Make the Most Of the Long Weekend
Take advantage of Columbus Day and continue the Adventure through Monday! You will be treated to another night at The Sagamore and a full 24 hours of planned driving routes, meals, and all-inclusive five star service for two. The final leg of our journey will head back toward Boston in a convoy on early Monday afternoon. Our guests are welcome to split off at whatever point suits.
Reserve Your Spot… soon, we hope!
Join us for this all-inclusive* driving adventure and enjoy the finest roads, our signature and exciting "special stage" driving test, all-inclusive service including top-rated hotels, cocktails and all meals, luggage transportation and all of the other logistical details handled.
ALL-inclusive price per entry:
October TBD: US$TBD
The core Drive Toward a Cure "Northeast Adventure", kicks off on the morning of Thursday, October TBD.
Optional night of October TBD: US$TBD
Stay Wednesday night with us in the Boston area near the Larz Anderson Auto Museum, and wake up refreshed and ready to go for the Thursday start of the "Northeast Adventure"! TO BE CONFIRMED / COMING SOON.
Optional Day Five, October TBD: US$TBD
Continue the Adventure with an additional day of driving, dinner, night at The Sagamore, breakfast, and final lunch stop with your new friends as we head back toward Boston.
Additional nights beyond at our final hotel are available – please reply to your registration confirmation email to extend your reservation and ensure you can stay in the same room and continue to enjoy the resort and surrounding area.
The event registration fee includes the following:
Charitable contribution benefiting Parkinson's Disease research, patient care, and awareness and education, via Parkinson's Institute and Clinical Center, The Michael J. Fox Foundation, Parkinson's Foundation, and internal Drive Toward a Cure programs.
Tax receipt** issued by Drive Toward a Cure.
Entry for one vehicle in all driving components of the event.
One hotel room for two people in highly rated properties for three or four nights, depending on options chosen.
Breakfast, lunch and dinner for two people for the duration*.
Nightly cocktail receptions for two people.
Entry into all private properties, exhibits and museums included on the event itinerary.
All tips and gratuities are included.
Luggage transportation between the start and the hotel property, if desired, and between hotel properties.
"Special stage" driving test at a private venue along the route.
Drive Toward a Cure door decals for the car.
Drive Toward a Cure commemorative items and sponsor giveaways.
Commemorative, full-color road book.
Full event logistics and organization.
Event liability insurance.
Raffle and Auction Prize Donors
Drive Toward a Cure for Parkinson's Disease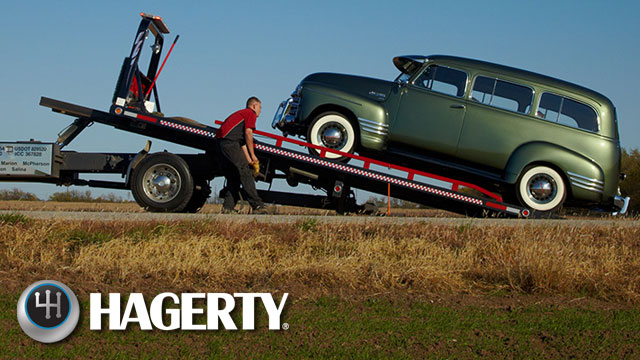 Hagerty Plus® Roadside Service
Hagerty will cover all participants vehicles – not just those of existing Hagerty clients – with Hagerty Plus® Roadside Service and Benefits during the event dates. Hagerty Plus is a comprehensive full-service roadside assistance program designed specifically for classic cars. Of course, that doesn't mean it's only for classics; whatever car you bring on our signature Drive Toward a Cure "Adventure" event will be provided with Hagerty Plus for the duration of the event.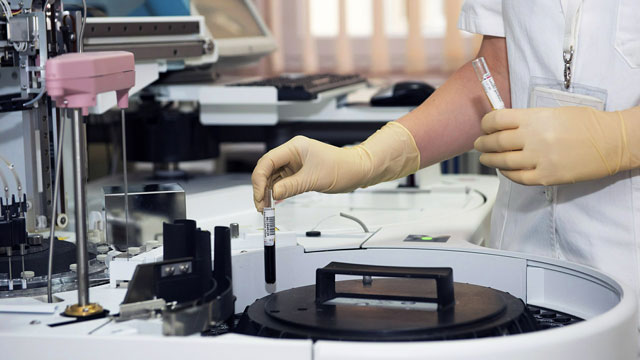 Drive Toward a Cure for Parkinson's Disease
The Drive Toward a Cure program has been carefully designed to provide a premium experience while raising much-needed funds to continue the search for a cure for Parkinson's Disease, while also supporting patient care. Learn more about our beneficiaries, The Parkinson's Institute and The Michael J. Fox Foundation.
Minor event scheduling and details are subject to change without notice.
* Ordered alcoholic drinks and special requests are not included.
** Your charitable donation deduction for federal income tax purposes is defined as the excess of the amount of money contributed minus the value of certain goods or services provided by the charity as required by the IRS. Certain other costs associated with your registration and/or overall event costs do not need to be counted toward the value of goods or services provided to the registrant. A good faith estimate of the value of goods and services to be provided will be published as soon as it is known. Your ability to take a tax deduction depends on your tax situation. Please consult an accountant.