$3,935.93 Raised of $3,750.00 Goal
Join Aaron Spaulding and Mike Thies of the Concours d'Elegance of Atlanta, and co-ambassador Bruce Piefke of Caffeine and Octane for a unique Atlanta event, benefiting the Parkinson's Disease Comprehensive Care Clinic at Emory Udall Parkinson's Disease Center (Atlanta), a Parkinson's Foundation Center of Excellence.
Gathering November 1st during Atlanta's monthly Caffeine & Octane at Perimeter Mall, located on the Northside of Atlanta in Dunwoody/Sandy Springs, our group will enjoy a safe and appropriate display of collector cars within a specially reserved Car Corral area throughout the morning, and at approximately 11:00am take part in a scenic tour of some of the finest roads to travel in the Alpharetta, Cummings, Oakwood and Gainesville areas, with a hosted lunch in Peachtree Corners as guests of Scott Pryor, a prominent local attorney, actor and movie producer.
The tour will stop at a prominent collector's garage and end up at the Lucky Dog Racing garage across from Road Atlanta! Lucky Dog is a remarkable place and we will meet one of GAs premier race car builders. Tour participants will receive lunch, a "Goody Bag" with a commemorative Dash Plaque, a 50% off coupon for a Certified Vehicle Appraisal, and some other surprises.
We'll be driving for charity as part of the larger Rally Across America effort to raise funds for locally-based organizations nationwide – our event will support Drive Toward a Cure, a 501(c)(3) organization that has established an "Access to Care" program aligning with the Parkinson's Foundation and six of their regional Centers of Excellence – including the Emory Udall Parkinson's Disease Center.
The registration fee is a minimum $100 tax-deductible donation, with lunch provided by our sponsors. Participation is limited and will follow socially distanced guidelines. THIS EVENT IS NOW FULL!
Thank you to our drive sponsors: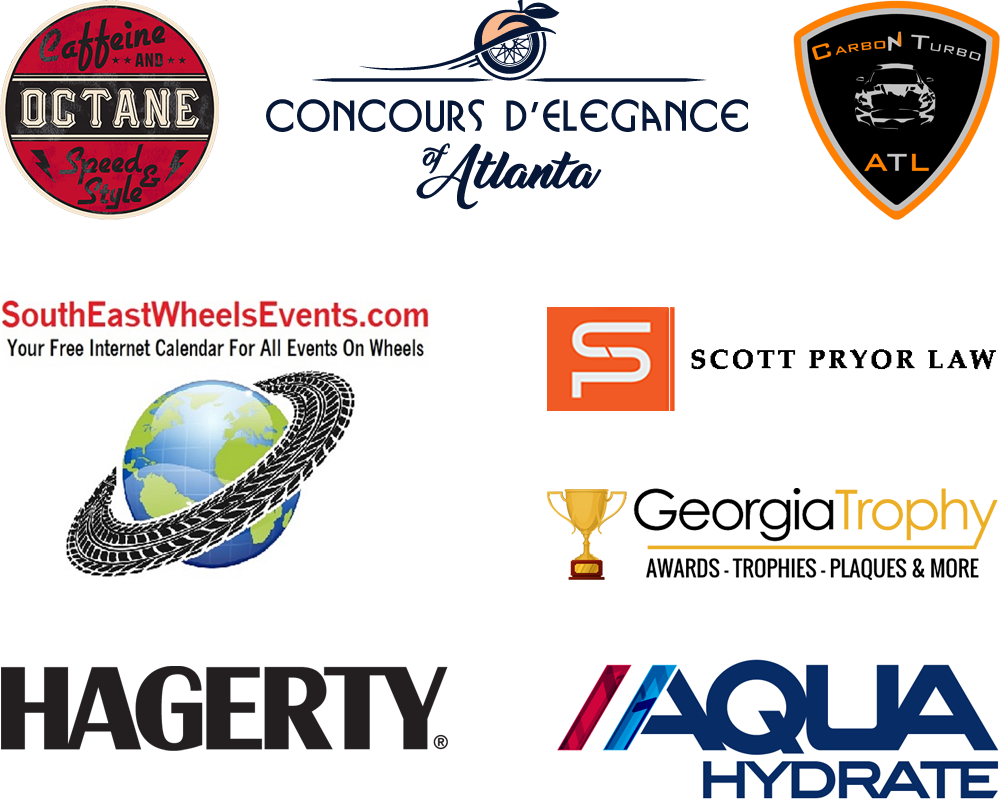 For More Information
Mike Thies
gaservices62@gmail.com
(770) 883-0160

Sorry - Registration Is Closed!
What 's the Processing Fee?
Drive Toward a Cure is charged a fee for every transaction. In order to maximize our fundraising in support of Parkinson's Disease research and patient care, we are asking that registrants agree to cover this fee. It is your option, however, and you may decline to cover the extra fee. We won't think any less of you If